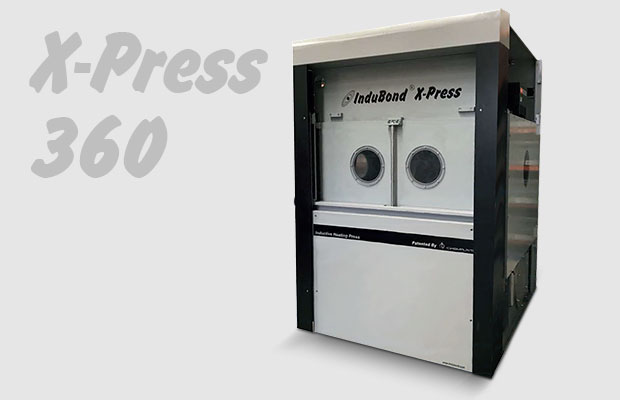 InduBond ® X-Press 360 the revolutionary new way of laminating PCB.
Te revolutionary new way to laminating
Using Induction Heating Technology to deliver precisely the energy to cure the resins with no thermal delays in any direction of the stack. X, Y and Z direction.

Cold Cycle is also done in the same chamber by forced air controlling air flow speed and water temp.

High uniform hydraulic pressure up to 75Kg/Cm2 (1066PSI) High Vacuum levels due to specific single frame design and long live seal.

High Temperature capability 450ºC (842F).

Modular concept and very compact design.
---
News & events
Below we show the latest news, recommendations and promotions related to Indubond, access each one of them to read more.